Grennan Chiropractic Clinics New Patient Information
We welcome new patients at both our Mesquite and Las Colinas / Irving chiropractic clinic locations. One of our professional staff members will greet you on your first visit. They will answer any questions you have. Please take time to fill out our forms with your general information, a description of your complaint, and a medical history form. (Visit the "forms" page and get started before your appointment.) We also ask that you arrive approximately 15 minutes early to complete any additional paperwork. We treat each case on an individual basis, as our doctors know that no two people are the same. Generally, you may expect to spend about 45 minutes to an hour in our office on your initial visit.
All Inclusive First Visit to Grennan chiropractic clinic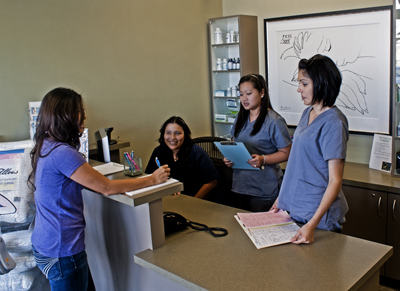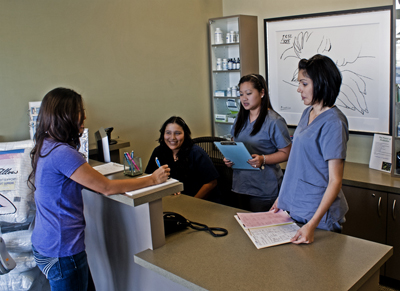 Your first visit will include everything: a comprehensive exam, any necessary x-rays, and a full treatment session. Our doctors believe that you deserve to receive treatment for the conditions that bring you to our office day one. The doctor will perform the exam and based on the findings, any necessary x-rays will be performed. The doctor will then get you settled on one of our superior treatment tables and perform any recommended therapies, focusing on your areas of complaint. You will then receive your spinal and/or extremity adjustment before enjoying your therapeutic experience on one of our sophisticated hydrotherapy beds. By the time the appointment has ended, you will be in a great state of relaxation and will be on your way to a healthier you!
Additional Visits to Grennan chiropractic clinic
Follow-up visit(s) are necessary to get the full potential of what chiropractic has to offer. These visits will include time with the doctor discussing your improvement and any remaining complaints as well as a full treatment session. The doctor will recommend a management plan based on your specific condition.
---